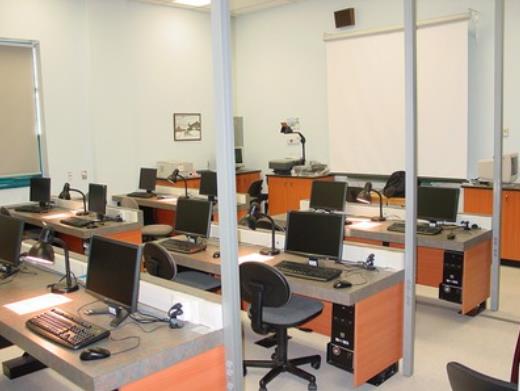 This service is currently unavailable until we resume face-to-face operation.
Hours of Operation: 9:00 am to 4:00 pm Monday to Friday
Note: GWSA Members can use the room anytime except when a scheduled class is in progress
Location: Evergreen Seniors Centre
We are very proud of our state-of-the-art Technology Centre at the Evergreen Seniors Community Centre. Our room is a fully functional teaching facility with wall mounted screen and ceiling mounted LCD projector. Our instructors are well versed in their various fields of instruction and the best thing of all is … we like to have fun computing. Our broad range of highly requested course subjects is offered all year long.
We have 12 computers, all networked to one laser printer.
Following  a major upgrade in August of 2017 as a result of some new grant money, all 12 computers as well as the Instructor's Computer have Windows 10 installed . Two of the computers have touch screen monitors.  Webcams are available for Skyping your family and friends. Ask at the front desk to borrow one.
Come in and take a test drive! We look forward to welcoming you to our computer lab.
Additional Information