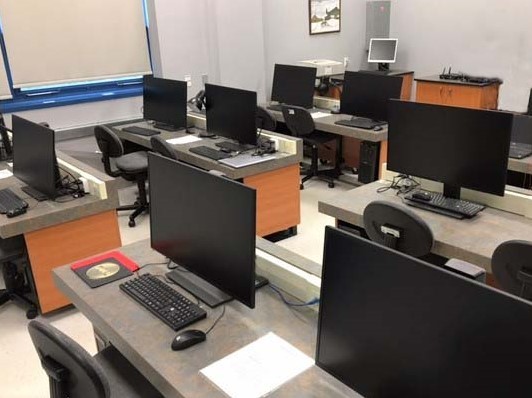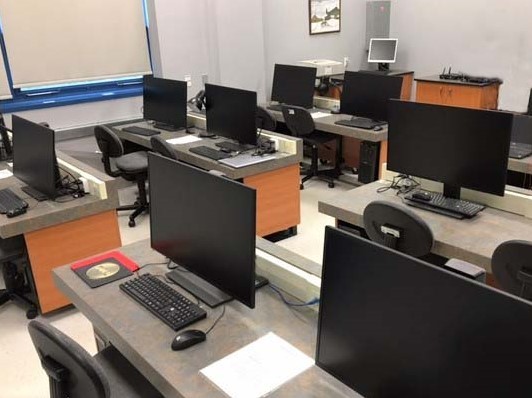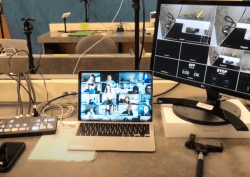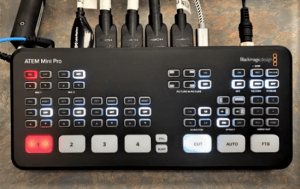 Hours of Operation: 9:00 am to 4:00 pm Monday to Friday
Note: GWSA Members can use the room anytime except when a scheduled class is in progress
Location: Evergreen Seniors Centre
We are very proud of our state-of-the-art Technology Centre at the Evergreen Seniors Community Centre. Our room is a fully functional teaching facility with 12 modern Windows computers, large monitors, data projector, and colour printer. Our instructors are well versed in their various fields of instruction and the best thing of all is … we like to have fun computing.
Livestreaming and Video-recording
The GWSA received $25,000 in funding from the New Horizons for Seniors Program in 2021. The funds were approved to:
provide equipment to support converting existing activities to virtual format
build on a successful, Zoom-based, "pilot" ukulele project
install camera workstations, switcher, with tables and clamp stands for multi-camera tabletop demonstrations
hire a temporary part-time technician to assist and train groups
improve Wi-Fi connectivity in the auditorium for livestreaming
upgrade monitors, computers, printer, and instructional projector
 Virtual Activities

Many of our members have Internet access and can participate in activities via Zoom.  We now have capabilities for livestreaming or recording demonstrations for our activity groups. This enables close-up and overhead demonstrations for our arts/crafts groups and other groups which are interested.
We look forward to welcoming you to our new and improved technology centre.
Additional Information