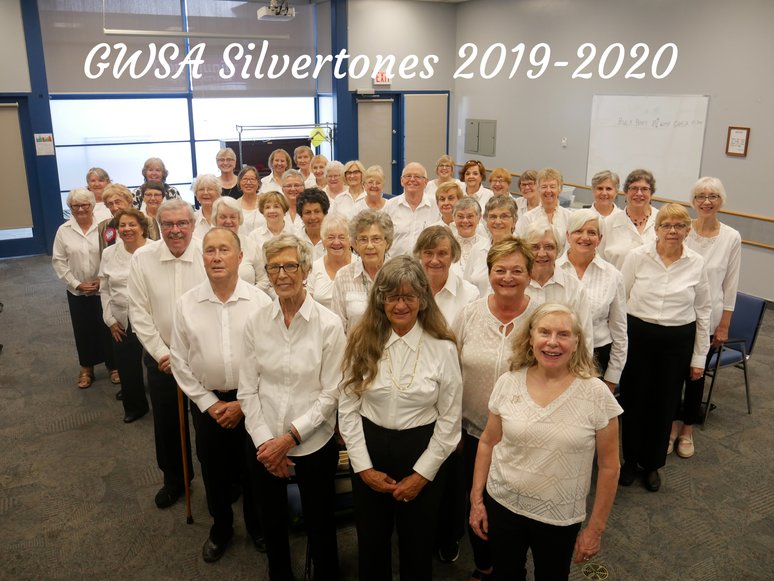 Since March 2020,  the Silvertones Choir members have stayed in touch regularly through phone blitzes, Zoom meetings and rehearsals as well as official Executive Zoom meetings. 
Together we are strong and able to ride the storm. Please do your part in keeping yourself and those around you safe and healthy!
If you are interested in joining us or would like some more information, please contact:
Doreen by voice at  519-831-8323.
This mixed choir of  55 men and women  performs throughout the year, practising on Friday afternoons and singing at local Christmas events. We sing for fun and fellowship. 
The Silvertones Choir was formed in 1980.  This active group of men and women aged 55+ share a love of singing and having fun, enjoying songs old and new. They also love to entertain others with their singing and to spread cheer and happiness. When we are able to return to the Evergreen Centre, we hope to plan a celebration of over 40 years as a group!
Our Co-Directors/Accompanists Andrea LeBlanc and Joanna Wegman are accomplished musicians and choral directors.
Join Us
Meeting day: Fridays
Time: 2:00pm – 3:00 pm
Location: Evergreen Centre – Room