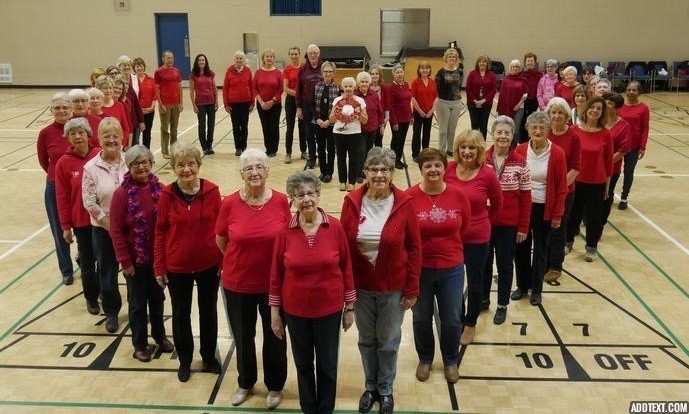 Newcomers are always welcome!
Keeping connected virtually at this time.
Line Dancing is keeping socially connected by sending out emails with new dance instructions that the dancers can do in the comfort of their own homes.  They are looking into how to use Zoom to keep their toes tapping.
During normal times:
Come join us Monday mornings and/or Thursday afternoons.
Your first three times are free.
The fee from then on is $1.50 per class.
We dance all year long to a variety of music.
Each song has its own set of steps and our teachers call the entire song.
Line dancing is a fun way to exercise both body and mind.
We average around 50+ dancers on Mondays.
Join Us
BEGINNER CLASSES TWO DAYS A WEEK. 
MONDAY – 9.30 a.m.  – 11.45 a.m. 
With instruction in basic steps at 9.15 a.m.
THURSDAY 1.00 p.m.  – 3.00 p.m.
With instruction in basic steps at 12.45 p.m.
Location: Evergreen Seniors Community Centre
Club Contact:
Phyllis Carnochan (519-836-9415) or [email protected]