Into Focus PhotographyClub (IFPC)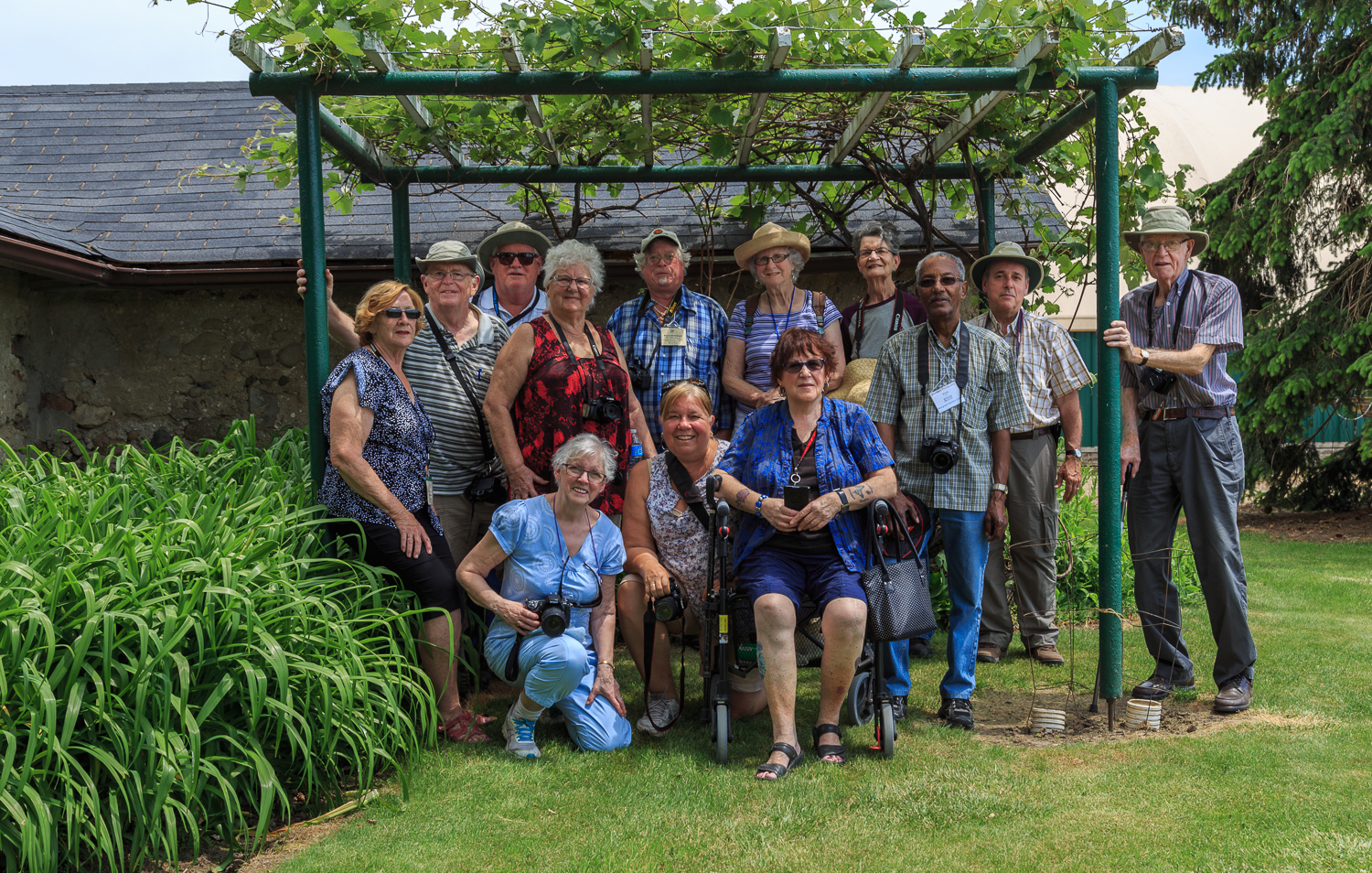 2020 Spring INTO FOCUS Photography Club Review
IFPC has changed remarkably in our almost fourteen years.
We've grown in skills and membership with humour and with tears.
The name Evergreen Photography Club worked for quite a while.
Then we scoured the internet for an unused name to call ourselves and smile.
We later revised our format to improve our meetings and make them roar.
We formed committees to plan programs, field trips and lots more.
Our Motto was selected in a contest to let GWSA know our goal.
As was our business card which designates our role.
The monthly Themes hang in the Restaurant for all to view.
They entertain the folks who enter and there's always something new.
Visit a meeting on the last Monday of every month to see what we do.
We change our content monthly to make it productive and new. 
We try to address everyone's ideas and hope for lots and lots.
Join Us
New members welcome.  
While experience is not necessary, an appreciation of photography works.
Meeting Day 
Last Monday of the month
2:30-5 pm
Evergreen Seniors Community Centre- Room 4
Fee
Fee:  $24.00/year +HST to cover expenses and to help us give back to the Guelph Wellington Seniors Association (the GWSA).
Contact
Stu at the Program Group link
---
INTO FOCUS Photography Club is busier than ever! Our monthly Field Trips have doubled during the summer months. Plenty of new places to visit and repeat locations to enjoy.
Our current topic in the twenty-five framed photographs in the Restaurant is PATTERNS IN NATURE soon to be followed by PUBLIC ART, PORTRAIT ASPECT, SCARY PHOTOS and CHRISTMAS LIGHTS. We change the photos on the last Monday of every month. This is something  beautiful and interesting to look forward while having your lunch. Each member's view of the same topic is amazing. Let us know how you enjoy what we do.
One member a month is Photographer of the Month and their three photos are hung on the outside wall in the top row.
Once a year, we hang our photographs in one of the libraries, retirement homes or at Art in the Hall at the Evergreen. Many people have the opportunity to enjoy our wide variety of beautiful topics and skills. Drop by any time to see how we run our meetings and share our work.
Check our website at www.intofocus.smugmug.com to look at our many Galleries showcasing our field trips, monthly Topics and Challenges.