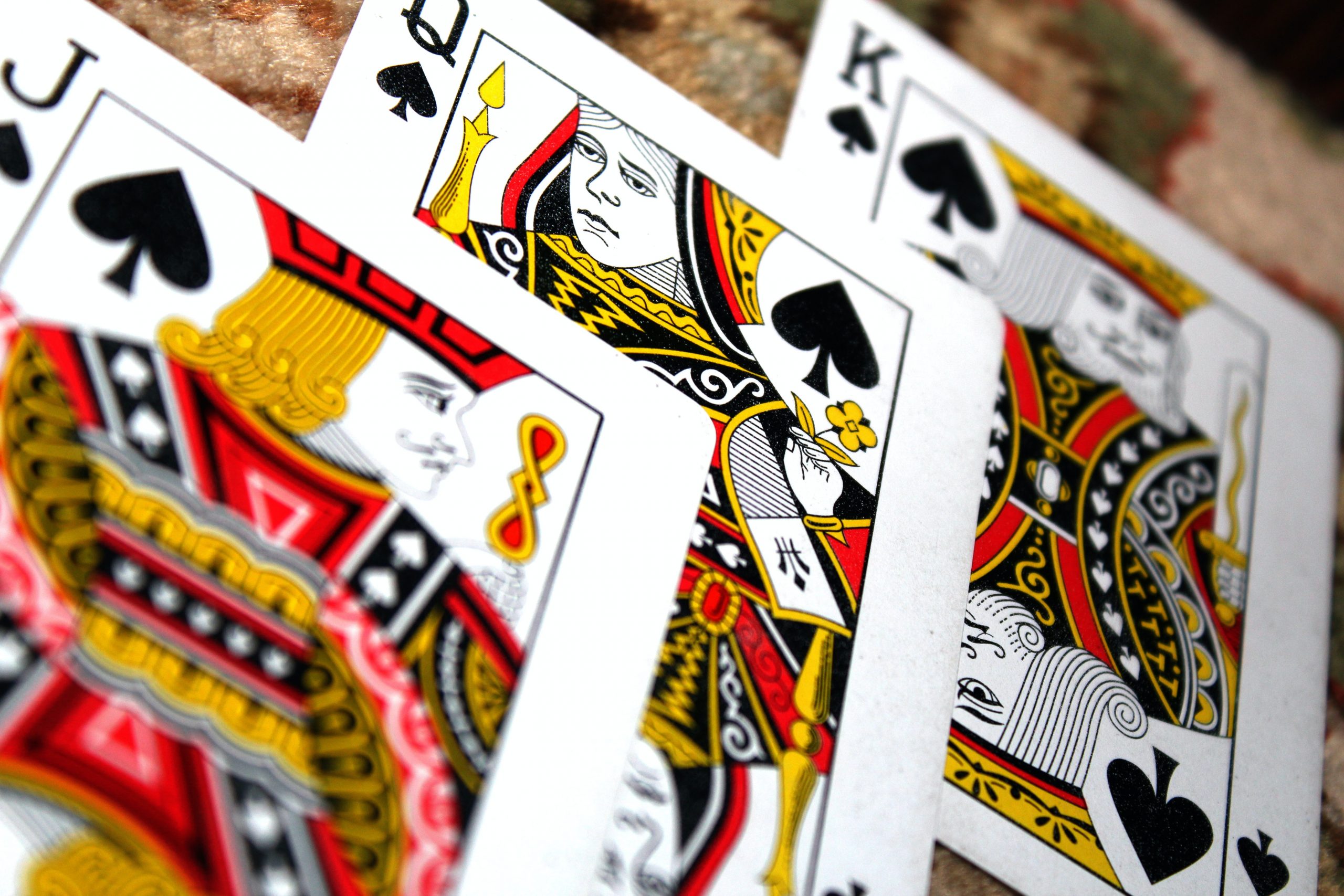 Active virtually unless otherwise updated.
The Bid Euchre group wanted to let all bid euchre players know that they can play bid euchre on-line with games arranged weekly on different days and times. Once the "Play Bid Euchre" app is downloaded and a person signs up to play, you can see and hear everyone at your table through Zoom. There is a small fee for use of this service. There are several current GWSA members playing and it is a blast, very nice people from across Canada and the U.S. For more information, contact Bill Shields at 519-837-3407.
The reason we play Bid-Euchre is more important than the result. We play Bid-Euchre because it is a fun game, and we enjoy all aspects of it. The camaraderie, the challenge, the learning process, the friends and the competition. If we didn't enjoy it we wouldn't play it.
Pre-COVID 19:
4-Hand Bid Euchre
We play 4-handed on Monday nights from 6:15 to 9:00 pm and on Thursday afternoons from 1:00 to 4:00 pm. We usually have about 10 tables and there is plenty of space to set up extra when we need them. There are a couple of teachers and we will give lessons to GWSA members or non-members at no charge.
6-Hand Bid Euchre
We play 6-handed on Thursday afternoons from 1:00 to 4:00 pm. This is a new club that we have started last year. We usually have 3 or 4 tables with space to set up extra when needed. We welcome GWSA members and guest alike with or without experience. It is a pleasure to teach new friends.
Join Us
4-handed Bid Euchre
Meeting day: Monday nights and Thursday afternoons
Time: Monday 6:15 to 9:00 pm and Thursday 1:00 to 4:00 pm
Location: Evergreen Room 4
Club Contact: Sharyn Richards (519-822-1810)
6-Handed Bid Euchre
Meeting day: Thursday afternoons
Time: 1:00 to 4:00 pm
Location: Evergreen Room 4
Club Contacts: Dorothy Smith (519-836-6448) or Sharyn Richards (519-822-1810)