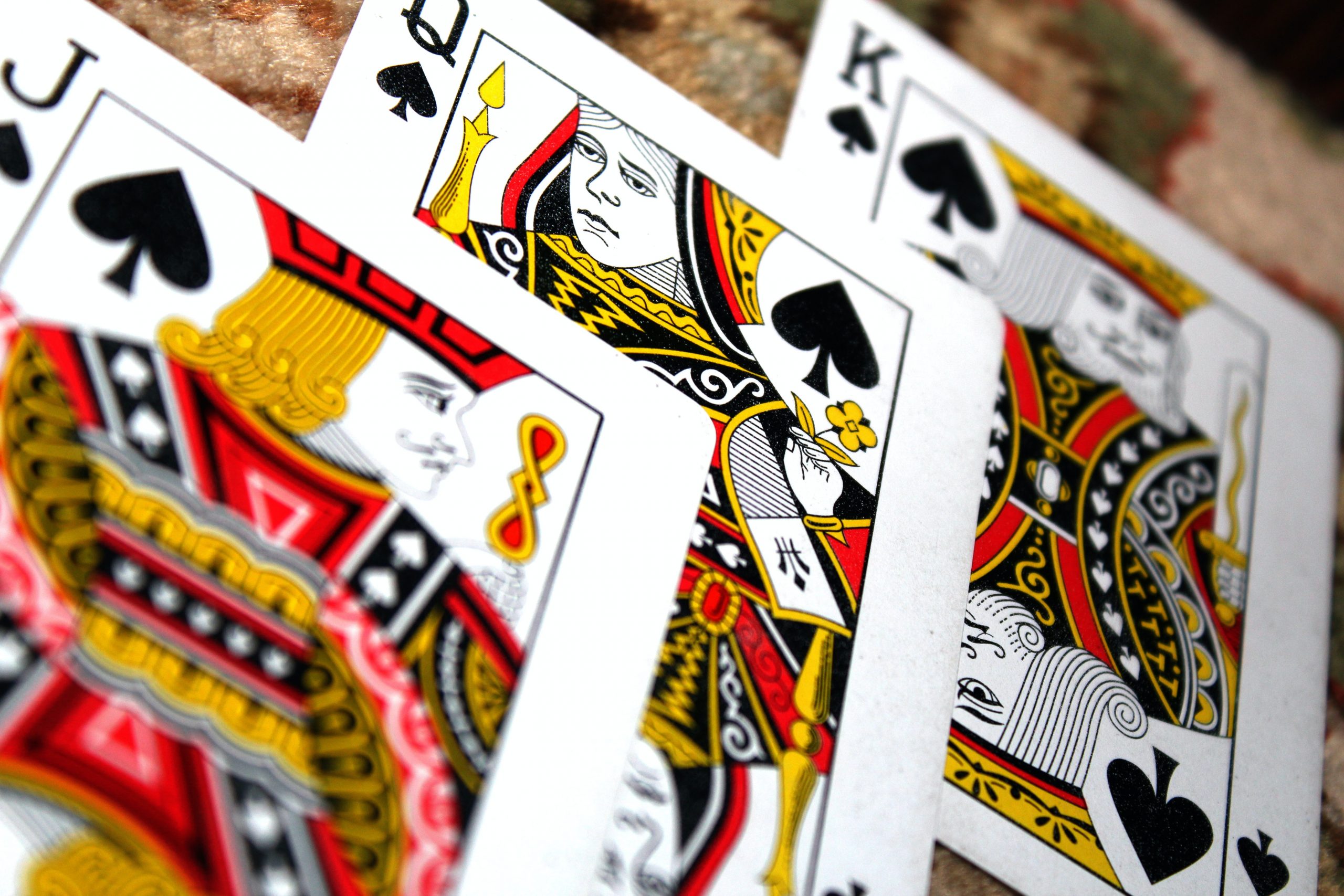 All bid euchre players can play bid euchre on-line with games arranged weekly on different days and times. Once the "Play Bid Euchre" app is downloaded and a person signs up to play, you can see and hear everyone at your table through Zoom. There is a small fee for use of this service. There are several current GWSA members playing and it is a blast.  For more information, contact Bill Shields at 519-837-3407.
The reason we play Bid-Euchre is more important than the result. We play Bid-Euchre because it is a fun game, and we enjoy all aspects of it. The camaraderie, the challenge, the learning process, the friends and the competition. If we didn't enjoy it we wouldn't play it.
4-Hand Bid Euchre
We play 4-handed on Monday nights from 6:15 to 9:00 pm and on Thursday afternoons from 1:00 to 4:00 pm. We usually have about 10 tables and there is plenty of space to set up extra when we need them. There are a couple of teachers and we will give lessons to GWSA members or non-members at no charge.
Join Us
4-handed Bid Euchre
Meeting day: Monday nights and Thursday afternoons
Time: Monday 6:15 to 9:00 pm and Thursday 1:00 to 4:00 pm
Location: Evergreen Room 4
Club Contact: Sharyn Richards (519-822-1810)
6-Hand Bid Euchre
We play 6-handed on Thursday afternoons from 1:00 to 4:00 pm. This is a new club that we have started last year. We usually have 3 or 4 tables with space to set up extra when needed. We welcome GWSA members and guest alike with or without experience. It is a pleasure to teach new friends
Join Us
6-Handed Bid Euchre
Meeting day: Thursday afternoons
Time: 1:00 to 4:00 pm
Location: Evergreen Room 4
Club Contacts: Dorothy Smith (519-836-6448) or Sharyn Richards (519-822-1810)