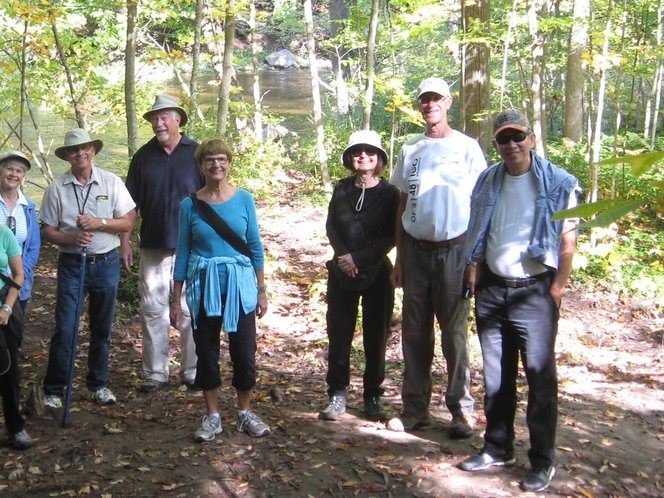 We welcome new participants and hope to get together again soon.
We normally meet at the orange roofed pavilion in Riverside Park every Thursday morning, rain or shine.  We assemble at 9.30 a.m. for registering, collection of fees and we depart at 10 a.m. sharp.  All walkers must be current members of the Guelph/Wellington Seniors Association and these memberships are available from the Evergreen Centre. Walkers may join the Walking Club any time during the year for a fee of $10 per year paid at the Evergreen Centre.  It is a friendly group and we are always glad to see new members.
For further information about the Walking Club, please call Brenda at 519-836-8366 or complete the online contact form provided.
Join Us
Meeting day: Thursdays, April to October
Gathering time: Between 9:00 and 9:30 am,
Leaving at 10:00 am for our weekly walk
Location: Riverside Park at the pavilion with the Red Roof.
Club Contacts: Brenda Langham (519) 836-8366