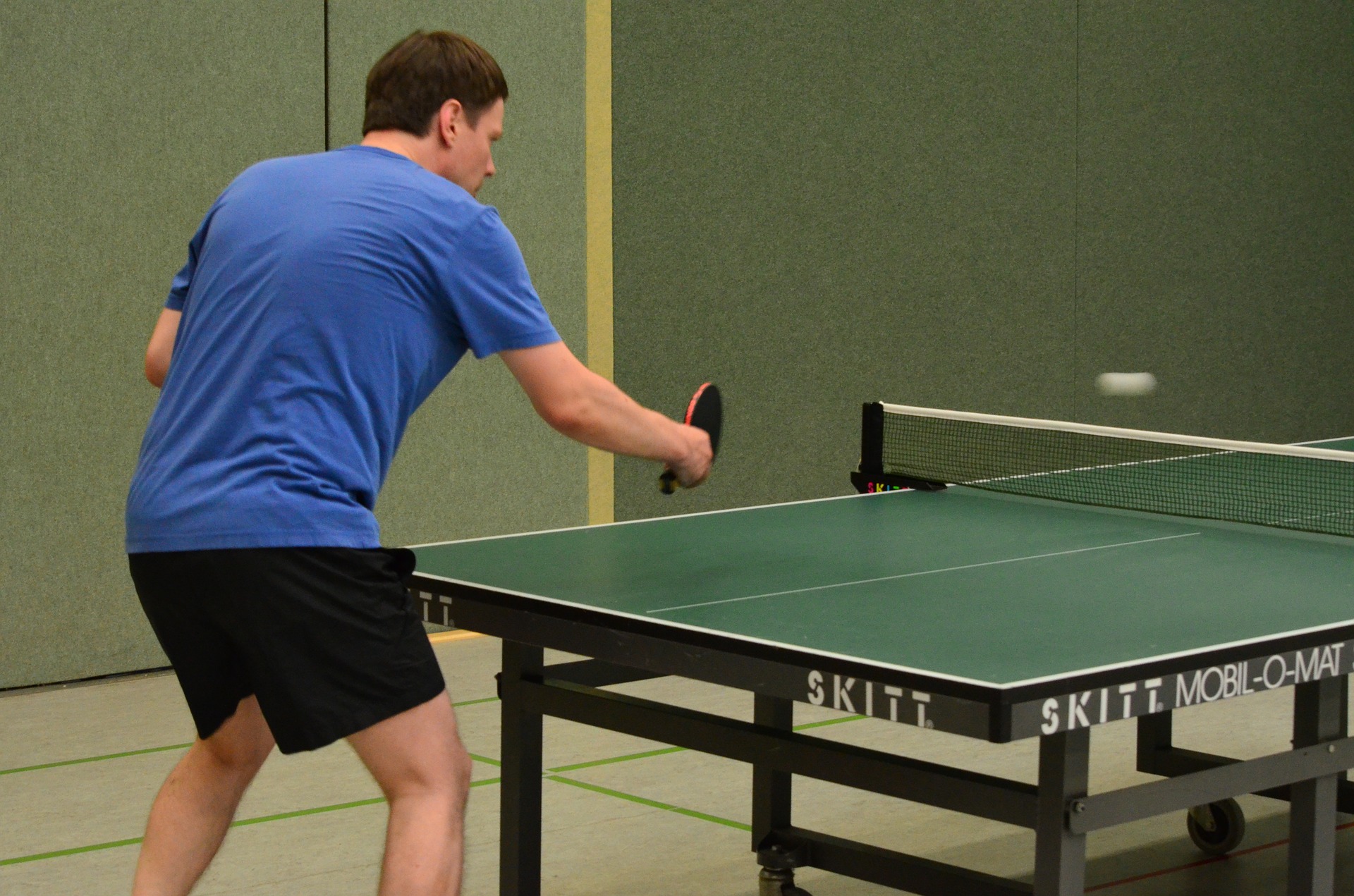 Inactive until September 2021 or as otherwise updated.
We  welcome new participants.
Evergreen Centre
Meeting days and times: subject to change
Mondays, 3:15 to 6:30 pm
Wednesdays, 10:00 am to 1:00 pm
Saturdays, 9:00 am to 12:00 noon
Location: Evergreen Auditorium
West End
Fridays, 1:00 pm to 4:00 pm except July and August
Club Contacts
Petr Vales:                   [email protected]
Harley Nicholson:      519-265-1921
If you enjoyed playing Table Tennis when you were young, here is your chance to relive your Youth.
Table Tennis for seniors, or you may call it Ping Pong, is a most positive activity to enhance coordination, balance and flexibility.
Concentration and instant decision making keeps the brain alert and table tennis is even shown to be beneficial to people with dementia..
Bending, reaching, twisting, running keep our muscles and heart in good shape.
The company of more than forty fun loving members, ranging from age 55 to 90, covering a variety of skill levels, offer a wonderful opportunity to get out of the house, make new friends and stay fit.
Join us for friendly competition at the Evergreen Seniors Center, Monday from 3:30 pm to 6:30 pm, Wednesday morning from 10:00 am to 1:00 pm and Saturdays from 9:00 am. to Noon.
Except for July and August, we also play Fridays at the West End Community Center from 1:00 pm to 4:00 pm.
"We cannot fail to win unless we fail to try." – Tom Clancy