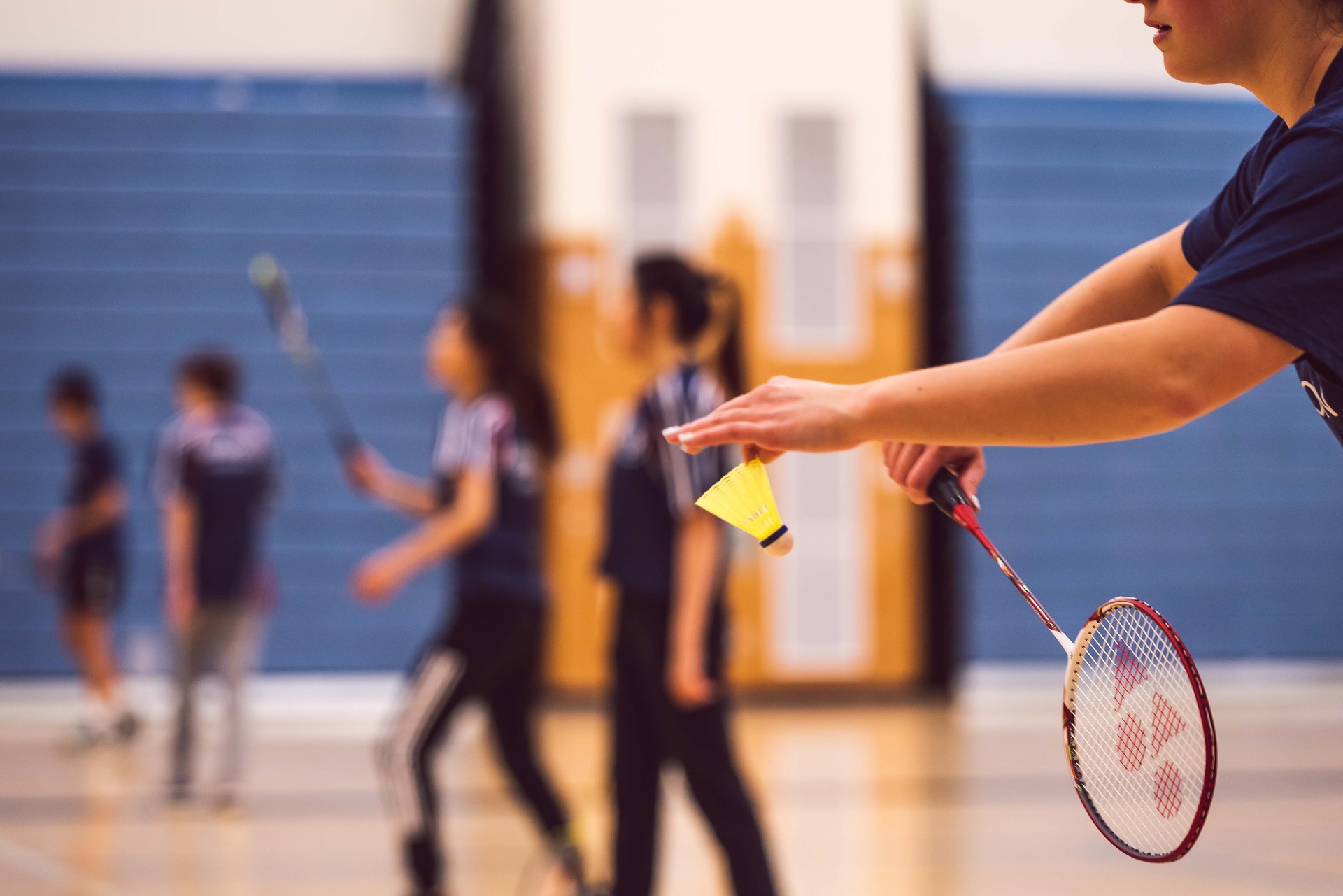 Evergreen Centre
| | |
| --- | --- |
| Sunday |  1:30 to 3:30 |
| Tuesday |  7:00 to 9:30 |
| Thursday |  10:00 to 1:00 |
| Friday |  10:00 to 12:30 |
West End Community Centre (no summer play)
| | |
| --- | --- |
| Monday |  1:00 to 4:00 |
| Wednesday |  1:00 to 4:00 |
ACTIVE
Club Contact:
Jeff Millard  519.993.1362
Badminton is a sport for active and energetic people advocating fair play and promoting friendship. This very active sport provides exercise for the body, mind and spirit. Rules of fair play are documented and widely adhered to by all. Social activities and friendships are key ingredients to the long-lasting success of our club.
A racquet and indoor athletic shoes are the only equipment required.  Support is offered through refresher clinics from the social recreational level to the experienced (competitive) level.
Many participants have been members for many years, are very loyal, and attendance levels ensure many games per visit.
All GWSA members who are active and looking for exercise are welcome to join us for "fun" and/or "serious" games.
Membership in this Badminton club is $60 from January to December to anyone who is a member of the Guelph Wellington Seniors Association.
Badminton at the Evergreen Seniors Centre is Tuesday evening at 7:00 pm, Thursday morning at 9:00 am, Friday morning at 10:00 am, and on Sunday afternoon at 1:15 pm.
We also play at the West End Community Centre on Monday and Wednesday starting at 1:00 pm.
Members are informed regularly of changes to our schedule but the front desks of the Evergreen (519 823 1291) and the West End (519 837 5620) know of daily changes and cancellations and are happy to tell you if you ask.