Livestreaming- Video Recording Studio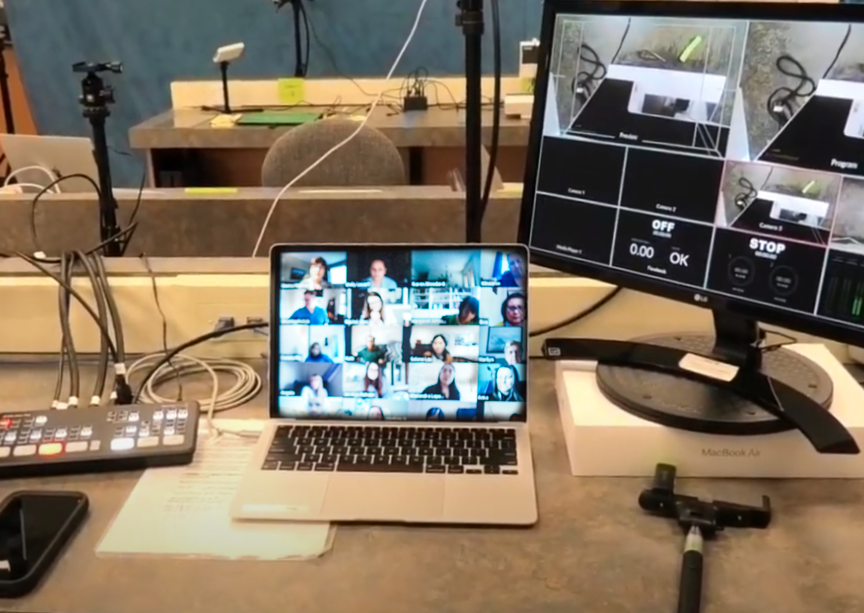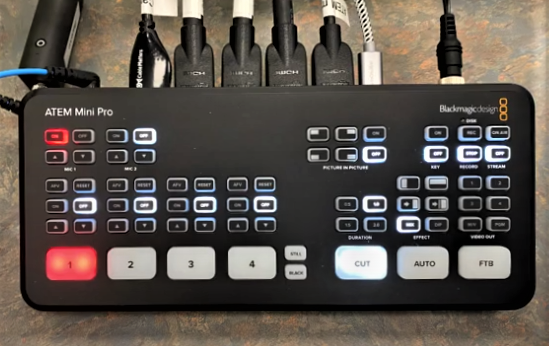 In 2021, seniors organizations in Guelph received funding from the New Horizons for Seniors Program and that included $25,000 for the Guelph Wellington Seniors Association's project designed to Deliver Seniors Activities Virtually.
The GWSA has received funding project has two parts:
1) to provide equipment to support converting existing activities to virtual format and
2) to build on a successful, Zoom-based, "pilot" ukulele project.
Convert Activities to Virtual
Many of our members have Internet access and can participate in activities via Zoom. Few have capability for on-screen demonstrations.  We are using part of our funding to set up a low-cost studio for livestreaming or recording demonstrations for our activity groups. This will enable:
Close-up and overhead demonstrations for our arts/crafts groups (quilting, watercolours, bunka, and photography);
Virtual rehearsals or instruction for choir, ukulele group as well as physical activities such as exercises classes and line dancing;
Other programs suggested by our community and committees.
Although our seniors will be the primary users of the studio, we also received funding for a technician to set up equipment; train users; and offer technical support. Ready availability of technical support is important for seniors to become proficient, independent users of the system.
Build on a Successful Pilot project  
The Silvertones choir has been a Guelph cultural entity for 40 years. Because aging impacts the vocal cords, the Silvertones Director and leadership team initiated a successful pilot program for ukulele (The Silver Strummers) in January 2020 and moved to Zoom in mid-March. The Zoom-based lessons have offered a new creative outlet for our musically-inclined seniors.
Many seniors are financially-challenged and cannot afford to participate in the online ukulele lessons. New Horizons funds will be used to purchase 10 concert ukuleles, five tenor ukuleles, cases, music, music folders, and music stands for those who cannot afford these essential items on their own.